Conservation of paintings at Bethany Chapel, Mangalore, Karnataka
The Congregation of the Sisters of the Little Flower of Bethany was founded in the year 1921 by Rev. Fr RFC Mascarenhas, the then parish priest of St. Sebastian Church, Bendur, Mangalore. The Bethany Chapel has beautiful wall paintings and canvas paintings that adorn the walls. These are Tempera style (pigment plus binding media) made on smoothened out wall surface. The central Altar has a beautiful oil painting. These were painted in 1930s.
With the passage of time the paintings have suffered damages due to ageing; the paintings being exposed to various deterioration elements like heat, humidity, dust etc. has led to paint layers peeling off at various places. These paintings were conserved scientifically by specialists of INTACH in 1994.
After the passage of more than 20 years of previous restoration, the authorities had again contacted INTACH to review the status of preservation of paintings and suggest conservation measures that may be required. The paintings are generally in good condition, they are showing signs of losses and damages. The canvas paintings have become lose and wavy, cracks on the paintings, with canvases losing mechanical strength. Dust and dirt along with faded paint are seen.
The conservation work is presently under progress and will finish by June 2018.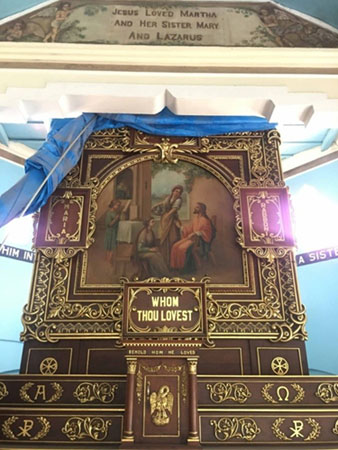 Cross section and scientific chemical analysis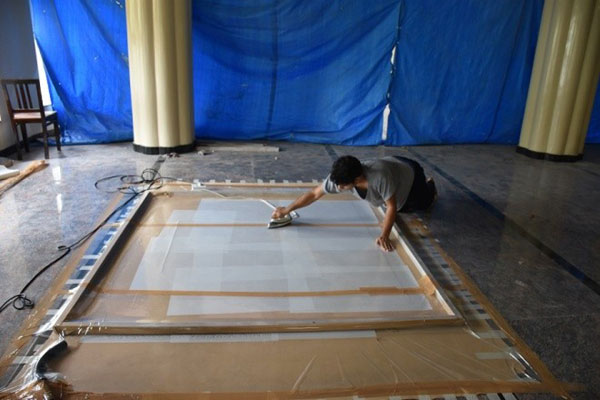 Conservation treatment of a canvas painting at site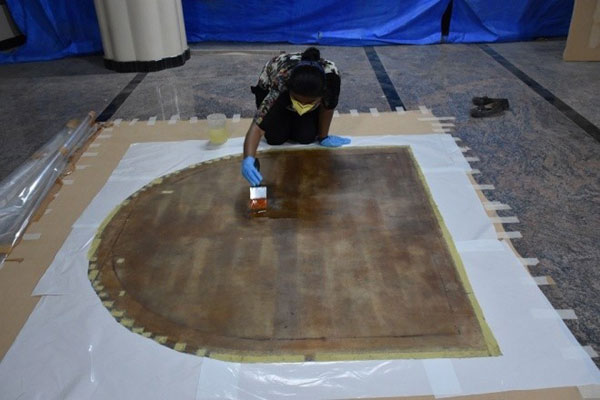 Conservation treatment of a canvas painting at site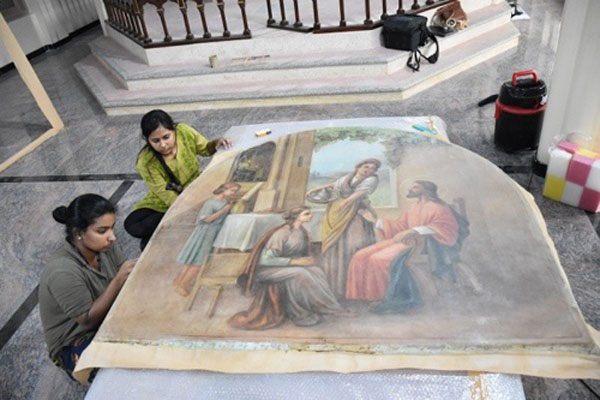 Conservation treatment of a canvas painting at site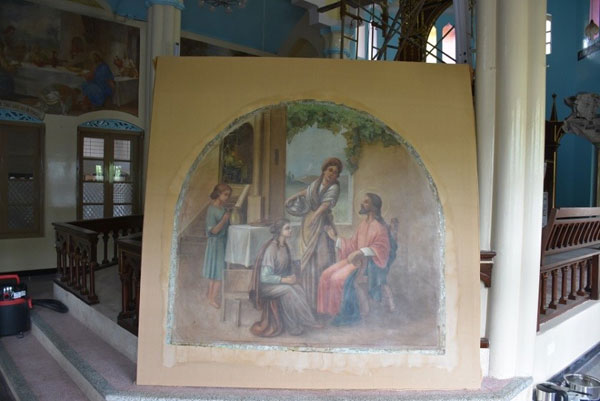 Conservation treatment of a canvas painting at site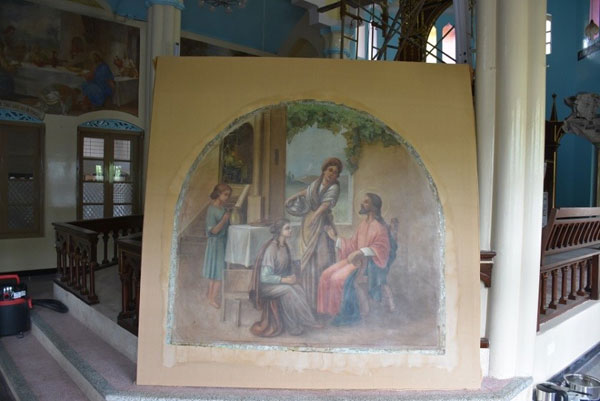 Conservation treatment of a canvas painting at site