Wall Painting Conservation
The centre offers documentation, investigation, conservation and restoration services of wall paintings across the region. The team of conservators has considerable experience in the conservation of wall paintings, in all sizes, of various forms and techniques. Most commonly, these include decorative scheme, painted directly on plaster/ secco media on lime/ clay plaster and oil paintings on canvas adhered directly to the plaster surface.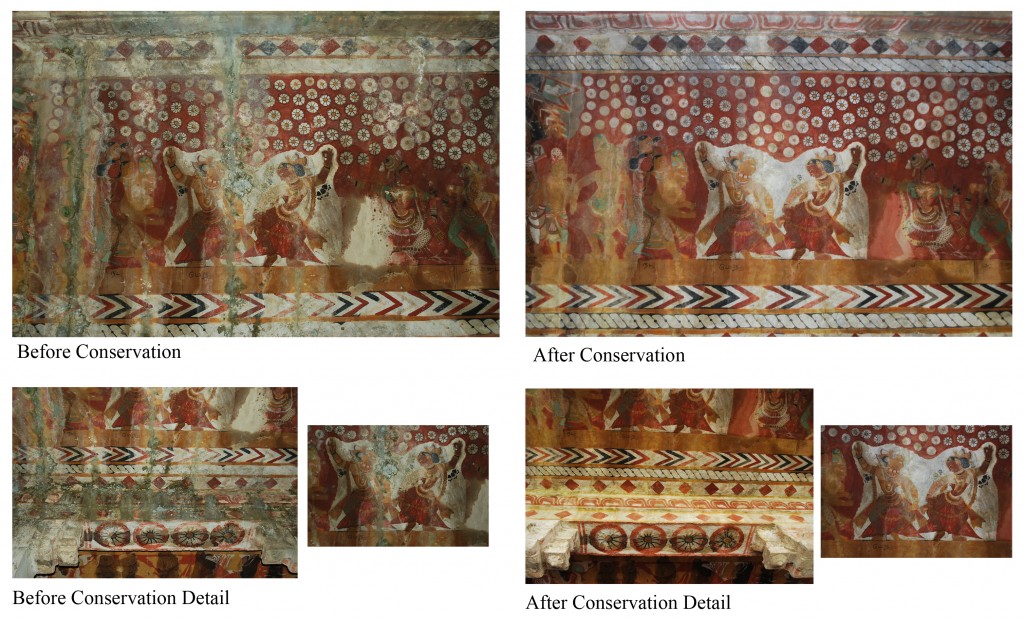 The paintings are carefully examined to ascertain their condition and determine the necessary treatment to be undertaken. This may progress into a more detailed study that involves investigating the structure of the painting, support, its materials and the techniques of the artist.Our conservators have worked on numerous prestigious heritage projects, many of which have involved the conservation of works, cultural as well as of historical significance. We havecarried out conservation treatment on many wall painting sites, in temples and palaces. Thelatest being the conservation of mural paintings on the ceiling of the Devasiriya Mantapam alsoknown as the Thousand- pillared hall in Sri Thiagaraja Swamy Temple, Thiruvarur, TamilNadu.